Hello, welcome to visit dongguan di jia electronics co., LTD. Website, we wholeheartedly at your service!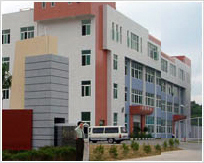 Dongguan di jia electronics co., LTD
Is one specialized is engaged in the temperature sensor, the capacitor research and development, production, sales for the integration of high-tech enterprises, was founded in Taiwan in August 1994, head office set up di jia electronics factory in dongguan city, guangdong province in 1997; Set up a di jia electronics factory in xinyang city of henan province in 2006. Technology innovation is the core competitive force of beautiful, with good enterprise development concept and professional technology level, developing the PTC and NTC thermistors and NTC temperature sensors. Products are widely used in refrigerator, washing machine, air conditioner, microwave oven, electric oven, water heater, water machine, electric kettle, power supply ……
[+more]
After-sales service

Professional to win the trust of the customers   ----We give you help
Thank you has been the support of various companies to us, have your support in past, just have today's brilliant, the company has a professional after-sales team, to provide you with professional solutions. All parts of sales outlets and after-sales hotline. Receive a call from a customer, a definite reply in one hour, until the full catch user requirements.
Our advantage
Each big enterprises
designated partners
Quality assurance
Quality problem
100% return
Variety complete,
reasonable price
After-sales service
to provide 1 to 1
For a number of
quality certificate
Dongguan di jia electronics co., LTD  all rights reserved @ Copyright
Client service center: 0769-22314558 Fax:0769-22314568 Access amount: 【
Email login
】
*All of photos, text and other information contained in the website are reserved byDongguan di jia electronics co., LTD. and it is not allowed make reproduction without consent*[
Background management
]